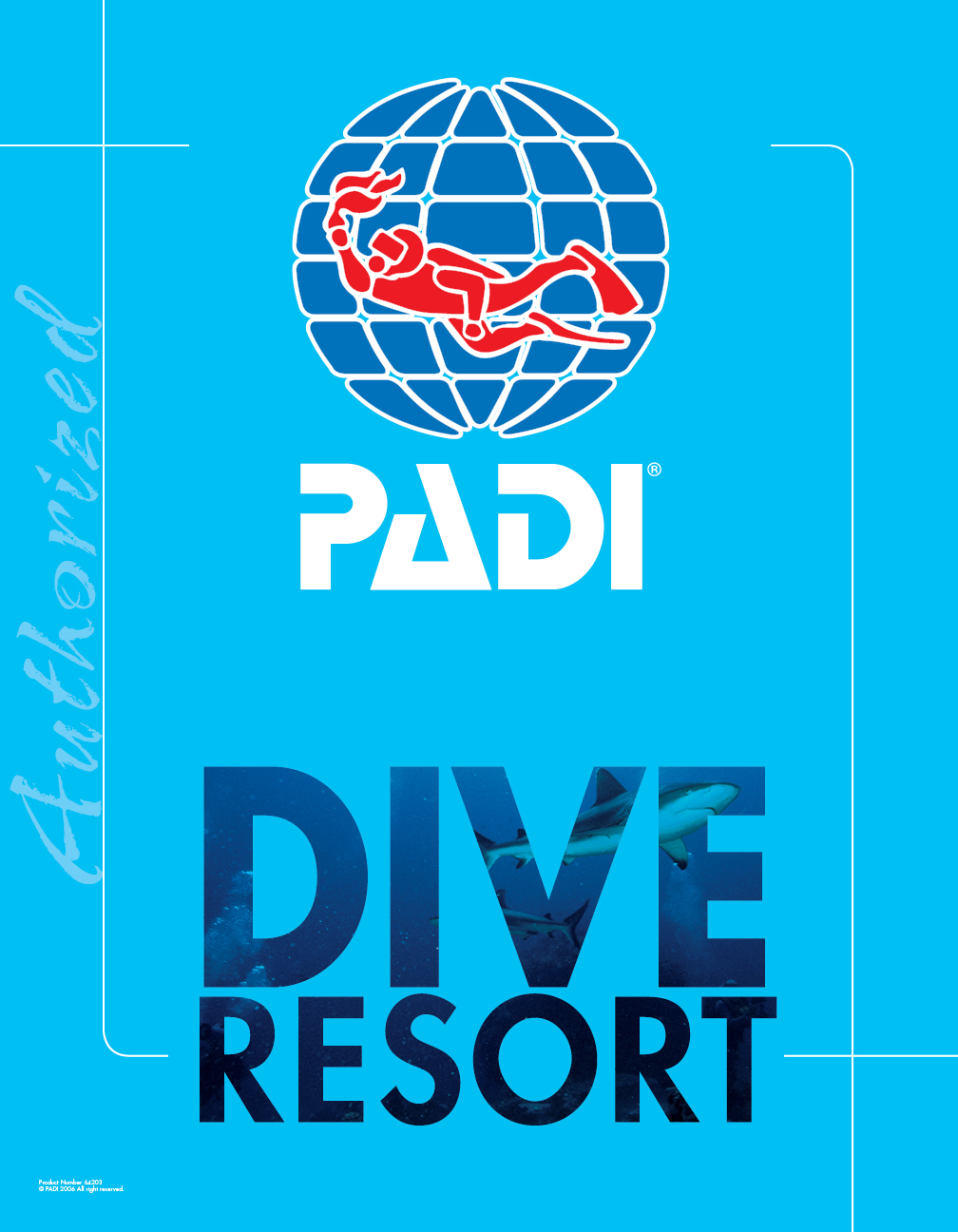 Padi COurses
participate in our PADI courses
PADI is the world's leading underwater training organization.
With more than 6400 PADI Dive Centers / Resorts and over 133,000 PADI Professionals who have issued more than 25 million certifications worldwide, you'll find PADI diving courses and services almost everywhere.
The PADI Diving Education System is based on progressive training, which introduces diving students to skills, information related to safety and local environmental knowledge in phases. PADI courses focus on the student, and provide maximum practice and realistic application.
While maintaining the highest standards of diving training, safety and customer service, PADI Professionals make underwater exploration and adventures possible.
open water diver
the world's most popular and widely recognized scuba course. Millions of people have learned to scuba dive and gone on to discover the wonders of the aquatic world through this course.
advanced open water diver
it's designed to advance your diving, helps build confidence and expand your scuba skills. You try out different specialties while gaining experience under the supervision of your PADI Instructor.
rescue diver
during the course you learn to prevent and manage problems in the water, and become more confident in your skills as a diver, knowing that you can help others if needed.
divemaster
the PADI Divemaster course is your first level of professional training. Working closely with a PADI Instructor, you'll fine-tune your dive skills and refine your rescue skills so you anticipate and easily solve common problems. You'll gain dive knowledge, management and supervision abilities so you become a role model to divers everywhere.
deep diver
learn to scuba dive with confidence at depths down to 40 meters/130 feet and explore deeper dive sites.
enriched air diver
(nitrox)
 
scuba diving with enriched air nitrox gives you more no decompression time, especially on repetitive scuba dives.
cavern diver
gain the knowledge and skills to explore caverns correctly and safely This course guides you to enter far enough for adventure, but stay within the light zone for an easy exit to open water.
diver propulsion vehicle (dpv)
DPVs offer a thrilling way for scuba divers to see a lot of underwater territory in a short amount of time.
drift diver
the course teaches you how to enjoy going with the flow.
dry suit diver
having and knowing how to use a dry suit allows you to dive all year without the fear of cold, to be able to dive more in one day even in winter and stay in the water for as long as you want.
wreck diver
ships, airplanes and even cars are fascinating to explore and usually teem with aquatic life. The PADI Wreck Diver Specialty course is popular because it offers rewarding adventures while observing responsible wreck diving practices.
underwater navigator
fine-tune your underwater observation skills and learn to use your compass more accurately.
underwater naturalist
get a better understanding about underwater ecology, aquatic plant and animal habitats and their habitats.
Basic Archaeological Diver
TECHNICAL UNDERWATER PATENTS
TEC 40
the PADI Tec 40 course is where you transition from recreational scuba diving to technical diving, and bridges the gap between no stop diving and full technical deep decompression diving.  
TEC 45
the PADI Tec 45 course is the second part of the full PADI Tec Deep Diver program. You'll extend your depth limit to 45 metres/145 feet and learn to plan and execute repetitive decompression dives using a single stage/decompression cylinder.
TEC 50
develop competency & have the skills to dive to a max of 50 metres/165 ft. Learn how to extend & accelerate decompression stops using up to 2 gases.
TEC 40+45+50
the session involves the development of all three courses in line with the pre-established programs, the dives and the depths to be reached.
bubblemaker program
bubblemaker is as fun as it sounds – a chance for kids to blow bubbles by scuba diving. Children who are at least 8 years old can use scuba gear to breathe underwater and swim around in shallow water.
junior open water diver
the course teaches to dive and discover the wonders of the aquatic world from age of 10
junior advanced open water diver
The most popular and recognized diving course in the world. Through this course, millions of people have learned to dive and continued to discover the wonders of the water world.
request more information
Ask our staff for information or just send an e-mail. Click on the button and contact us. We will be at your complete disposal.